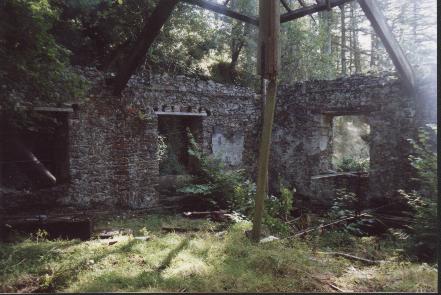 Lying at the top end of the mines trail is the compressor house, built in 1880 to supply the mines with compressed air for the drills. The building originally housed four large compressor heads, driven by a turbine in a small basement but was later converted to run on a smaller single unit.

Although overgrown and just off the public path, the air receiver can be seen outside the building along with the water pipe to supply the turbine and the man engine.

A few years back, the last of the Great Laxey men was interviewed and detailed drawings were made of the structure and the machinery it housed.