Pages 1 | 2 | 3 | 4 | 5 | 6 | 7 | 8 | 9 | 10 | 11 | 12 | 13 | 14 | 15 | 16 | 17 | 18 | 19 | 20 | 21 | 22 | 23 | 24 | 25 | 26 | 27 | 28 | 29 | 30 | 31 | 32 | 33 | 34 | 35 | 36 | 37 | 38 | 39 | 40 | 41 | 42 | 43 | 44 | 45 | 46 | 47 | 48 | 49 | 50 | 51 | 52 | 53 | 54 | 55 | 56 | 57 | 58 | 59 | 60 | 61 | 62 | 63 | 64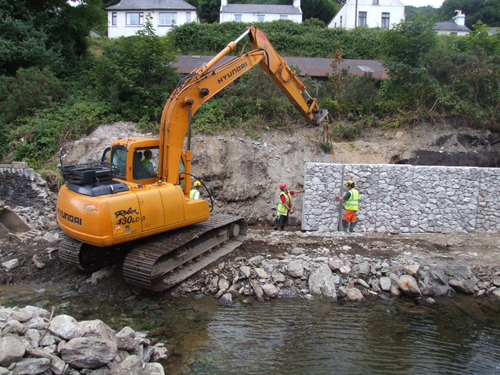 Above: The Department of Transport installs the new pre fabricated wall sections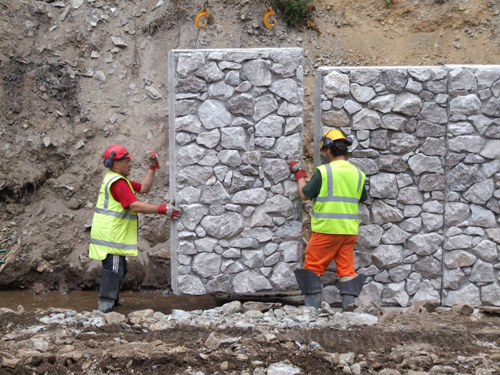 Above: Eighteen sections were used to rebuild the sixty feet of wall

that was washed away in the flood.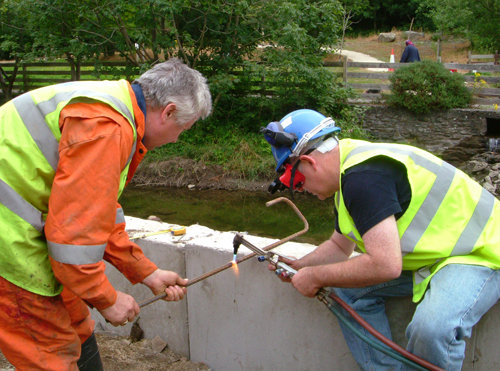 Above: Roy and Peter make pipe hangers from rebar.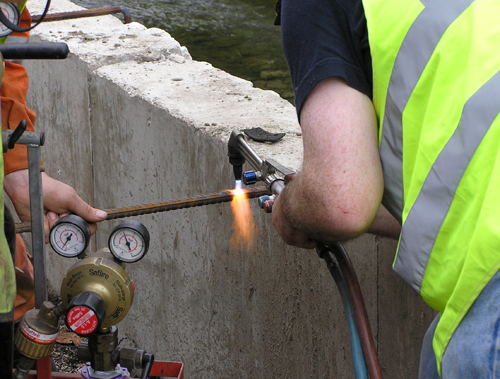 Above: The rebar is bent to match the wall and the required height of the pipe.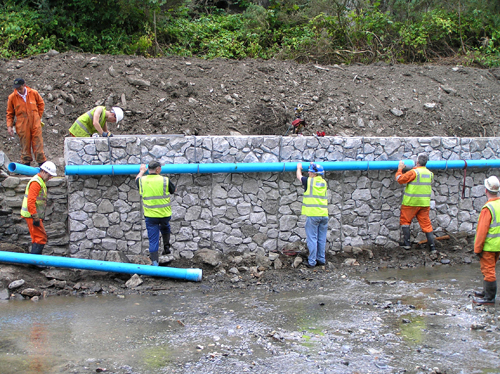 Above: The new pipe is fitted along the wall and supported on the hangers.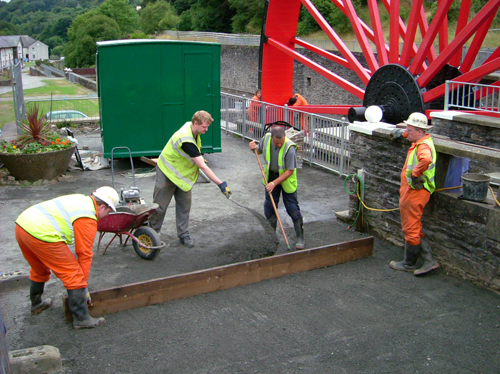 Above: The final bit of rough ground in the compound is re- graveled.