Pages 1 | 2 | 3 | 4 | 5 | 6 | 7 | 8 | 9 | 10 | 11 | 12 | 13 | 14 | 15 | 16 | 17 | 18 | 19 | 20 | 21 | 22 | 23 | 24 | 25 | 26 | 27 | 28 | 29 | 30 | 31 | 32 | 33 | 34 | 35 | 36 | 37 | 38 | 39 | 40 | 41 | 42 | 43 | 44 | 45 | 46 | 47 | 48 | 49 | 50 | 51 | 52 | 53 | 54 | 55 | 56 | 57 | 58 | 59 | 60 | 61 | 62 | 63 | 64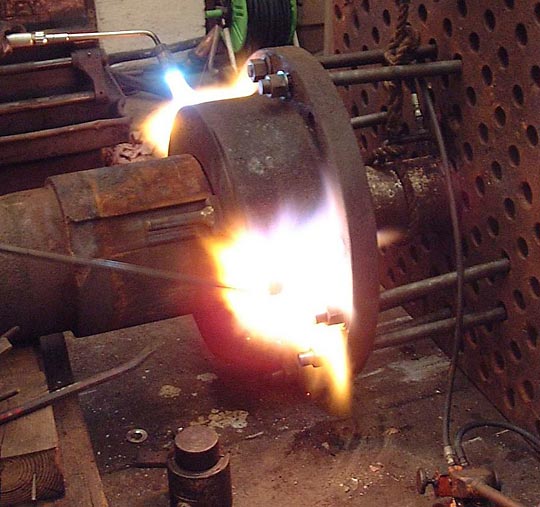 Above: The linkage boss at the end being removed after being

heated by propane burners. The axle was pushed

out of the boss using a 100 ton hydraulic jack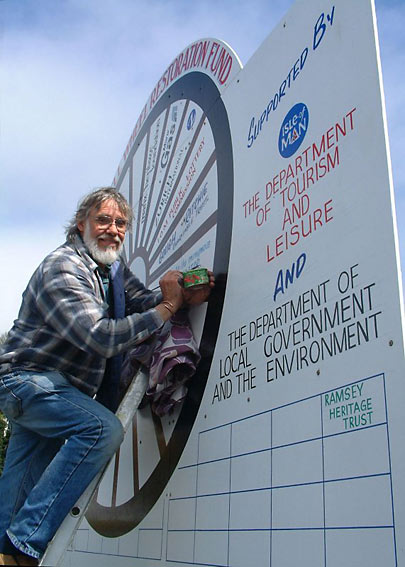 Above: Artiste at Work

Laxey's Cyril the Sign Man updating the sponsorship board.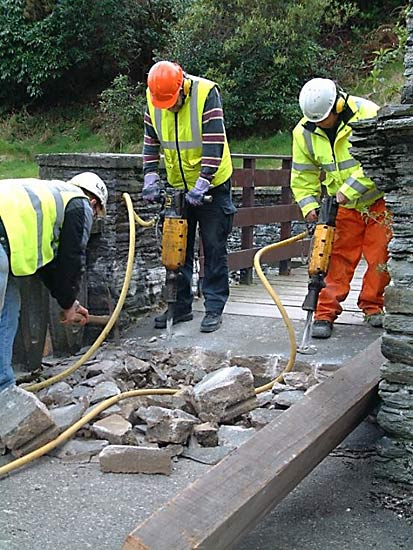 (2/5/04) - Above: Group engineers start to demolish the concrete

portion of the footbridge which runs across the wheel pit.

:: Equipment is supplied by ACE Hire ::

Above: With the bridge out of the way,

the excavation of the pit can take place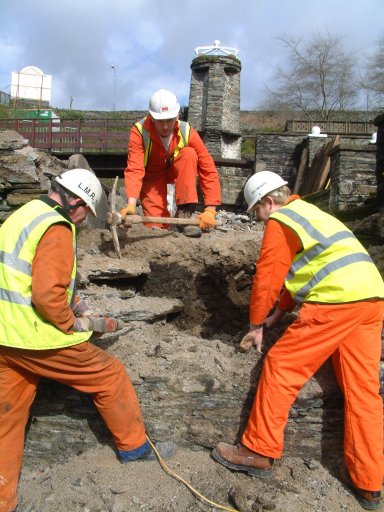 Above: The gable wall of the wheel case is removed to

allow access for the diggers and room for the wheel to fit.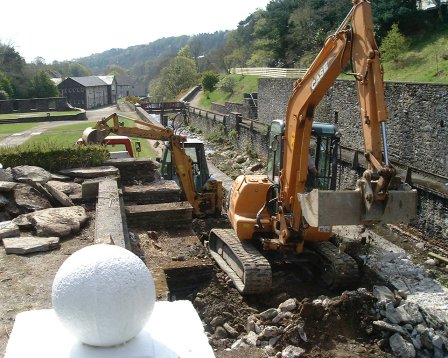 Above: Two diggers commence work.

The flag stones are removed to reveal the soil fill