Pages 1 | 2 | 3 | 4 | 5 | 6 | 7 | 8 | 9 | 10 | 11 | 12 | 13 | 14 | 15 | 16 | 17 | 18 | 19 | 20 | 21 | 22 | 23 | 24 | 25 | 26 | 27 | 28 | 29 | 30 | 31 | 32 | 33 | 34 | 35 | 36 | 37 | 38 | 39 | 40 | 41 | 42 | 43 | 44 | 45 | 46 | 47 | 48 | 49 | 50 | 51 | 52 | 53 | 54 | 55 | 56 | 57 | 58 | 59 | 60 | 61 | 62 | 63 | 64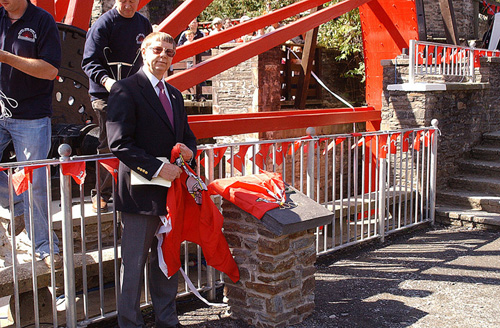 Above: Mr Hamilton unveils the name of the wheel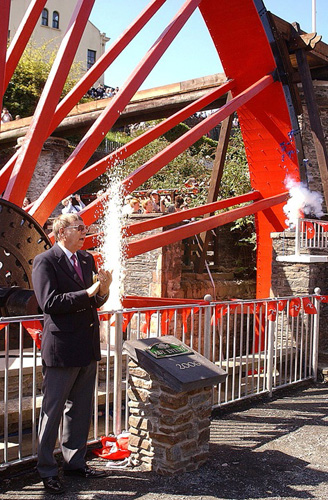 Above: Just as the wheel starts to turn, three hearty cheers are

given for the Lady Evelyn, Little sister to Lady Isabella.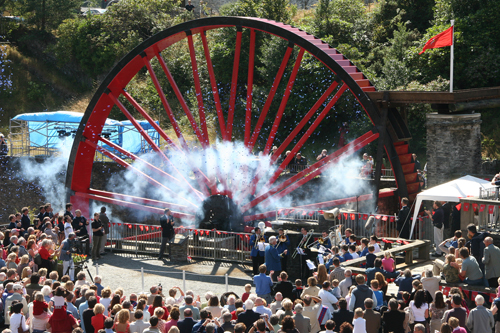 Above: The pyro charges go off showering the wheel with confetti.

Picture: John Cowan.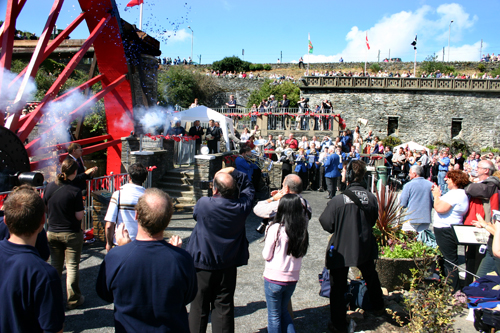 Above: Followed by a fanfare and then a specially

written piece by the Onchan Silver band.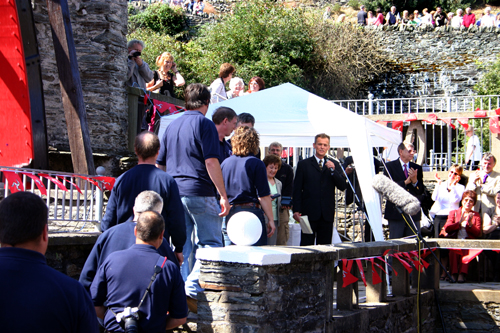 Above: The project construction team are called to receive glass

plaques in recognition of their hard work and achievement.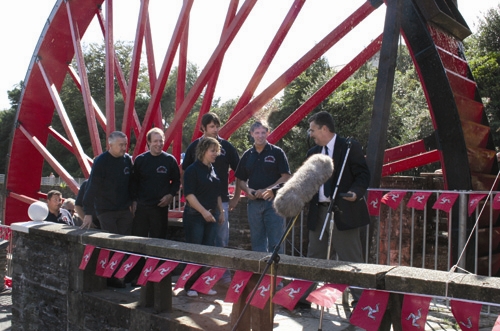 Above: Hon Steve Rodan MHK and Heritage Trust Chairman

Pesents the awards to each of the project team.